I just finished the Kingston Penitentiary tour and I had to rush home to share these photos with you because this was, hands down, the best prison tour that I've ever been on (and I've been to quite a few tours, including Alcatraz!) I am not sure whether it was the idea that this prison was in operation until very recently or that the tour was given by actual staff members who spent 30+ years at Kingston Pen or the knowledgable tour guide that led us through the prison but whatever it was, it was pure magic.
Kingston Penitentiary was constructed between 1833-1834 and opened on June 1, 1835. It was home to many infamous criminals but the tour doesn't talk about the convicts specifically, to respect the victims of their crimes and for privacy, however, it's not hard to do a little Internet sleuthing before you go if you want to find out more about the criminals who lived within the penitentiary's walls. [The Wikipedia article on Kingston Pen is really interesting if you want to do some further reading.]
The tour was slated to be 90 minutes long but our tour went over by about 15-20 minutes, which I was super happy about. The tour was run by a guide but at each major point of interest, we were met by people who had been staff members when Kingston Pen was active. That was my favourite part — hearing the real stories from people who spent time in the prison with the inmates on a daily basis.
The tour started off in one of the visiting rooms, where inmates could meet with their family members, and where much of the outside contraband made its way into the prison walls. After that area were tiny houses, all in a row, where well-behaved inmates could request up to 72 hours to spend with their families in a conjugal visit. The homes had bedrooms, a kitchen, a bathroom and even a BBQ, where the inmates' family could bring outside food in to treat the inmate.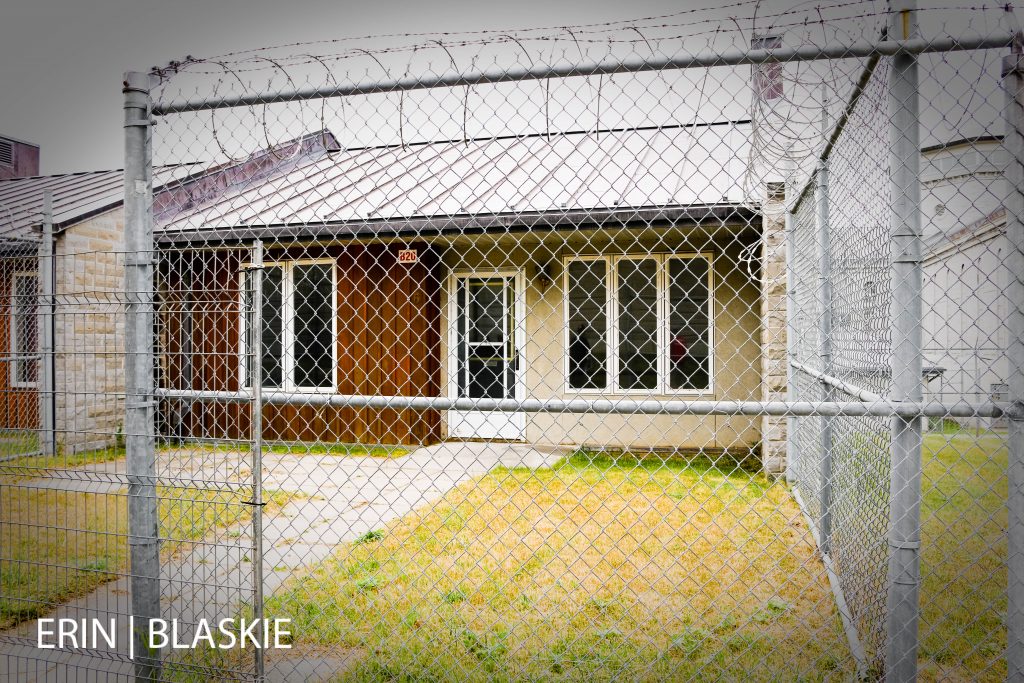 From there, we went into the heart of the prison – the dome that led to the "ranges." The range is what they called the prison cellblocks and in the centre of all of the cells was a dome and a security booth. This is how they controlled the movement of all of the prisoners. We learned about the riots that happened in the penitentiary's history and how they went through a rebuilding phase after a lot of the prison was damaged by inmates.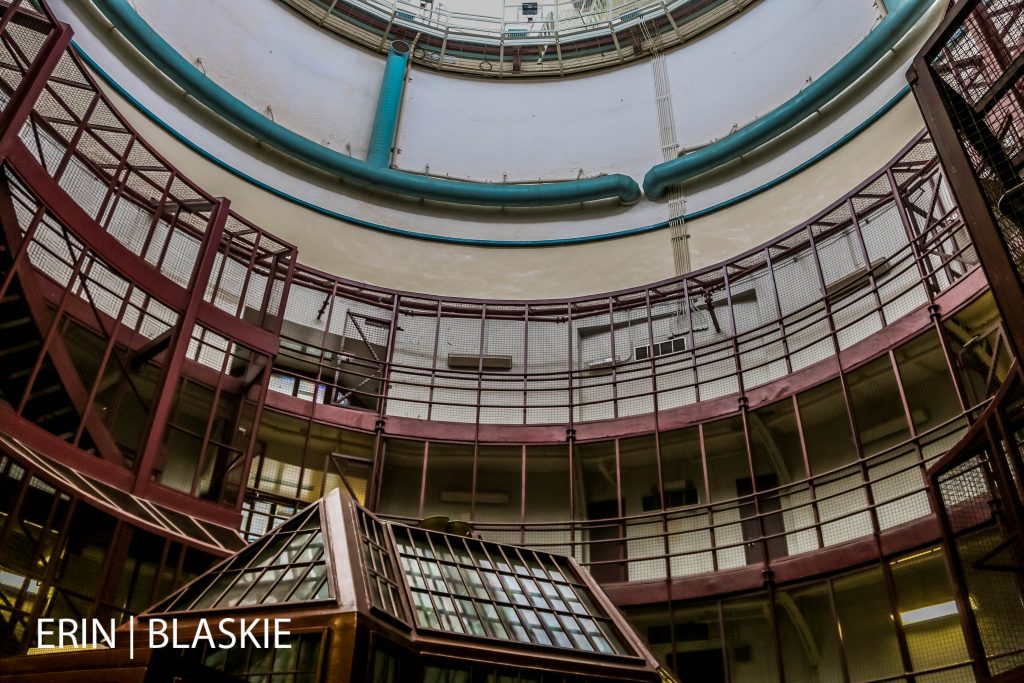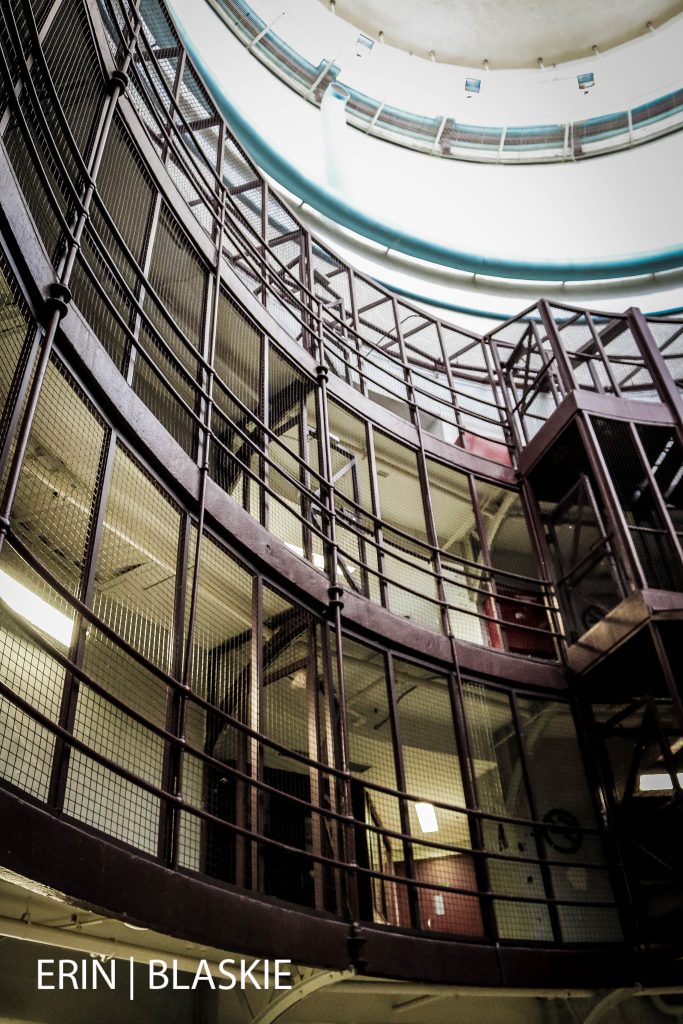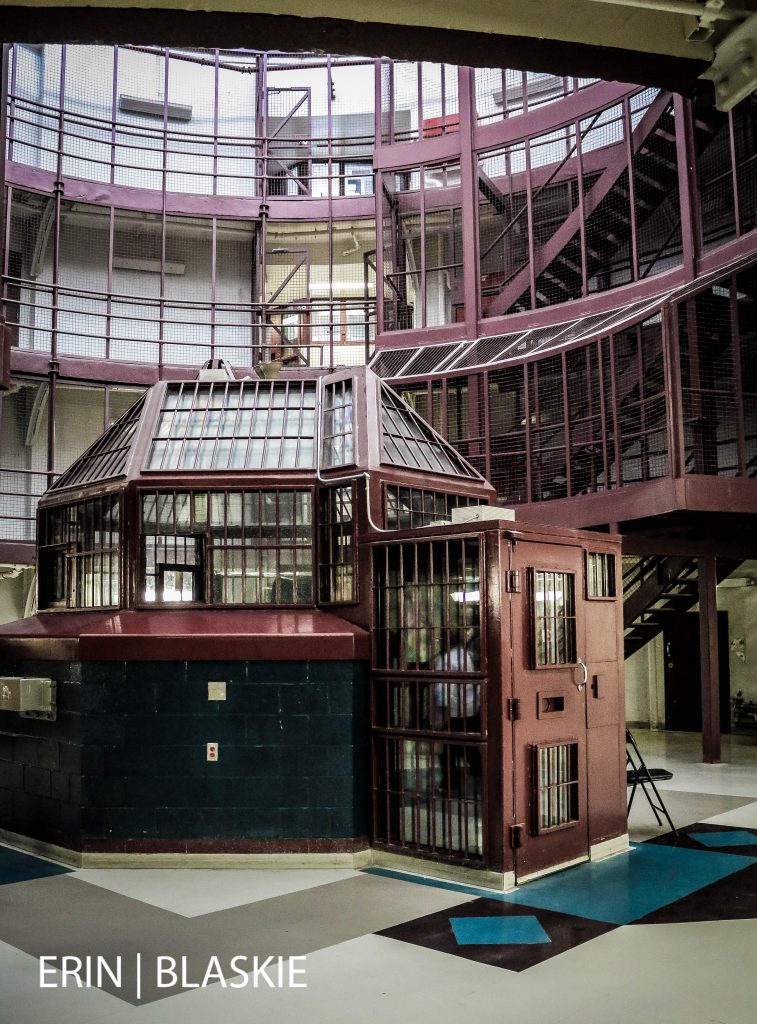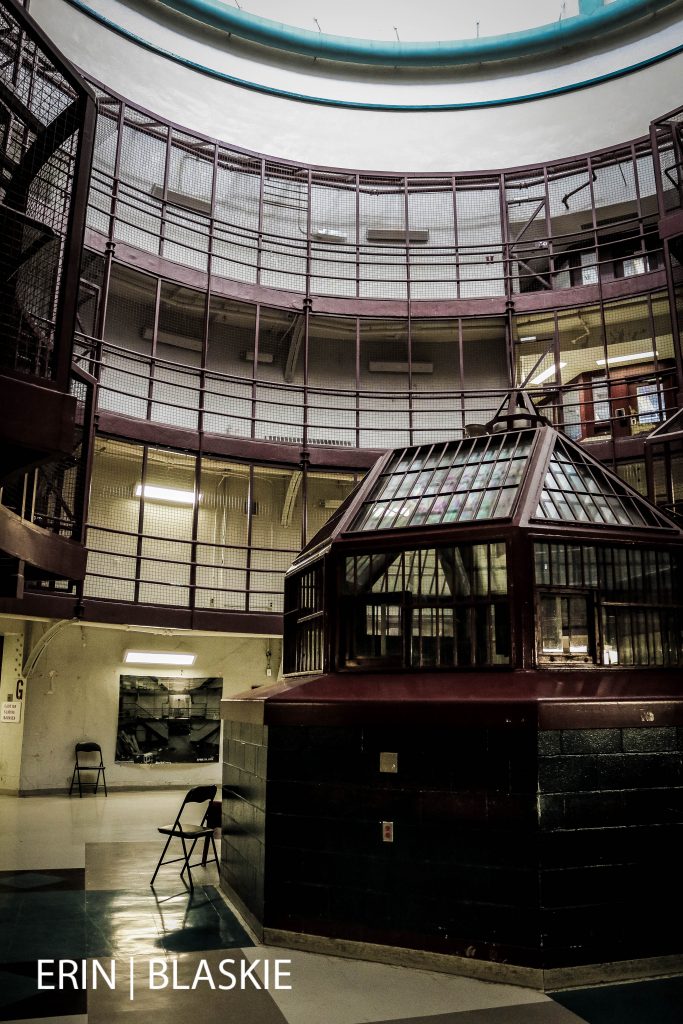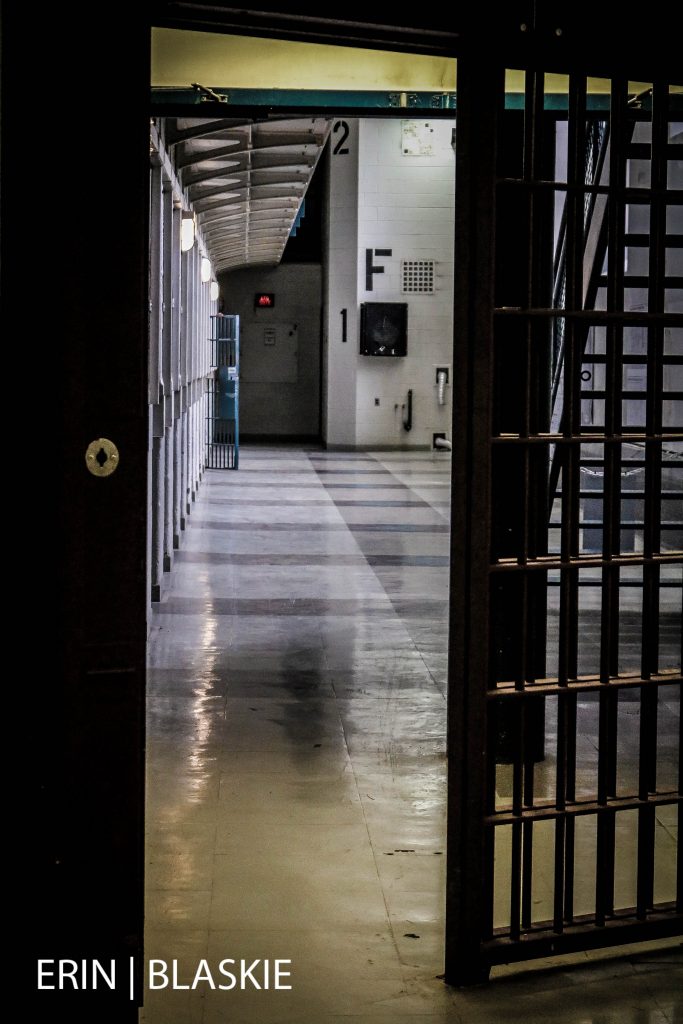 We were able to sneak a peek at segregation as well, also known as "the hole." There are two types of segregation – administrative and a more permanent type, which is where high profile (and therefore at risk) inmates were housed. These inmates were locked in their cells for 23 hours every day and had to be escorted by two guards anytime they left their cells. Their cells had solid doors with plexiglass, which meant nothing could be passed back and forth between inmates.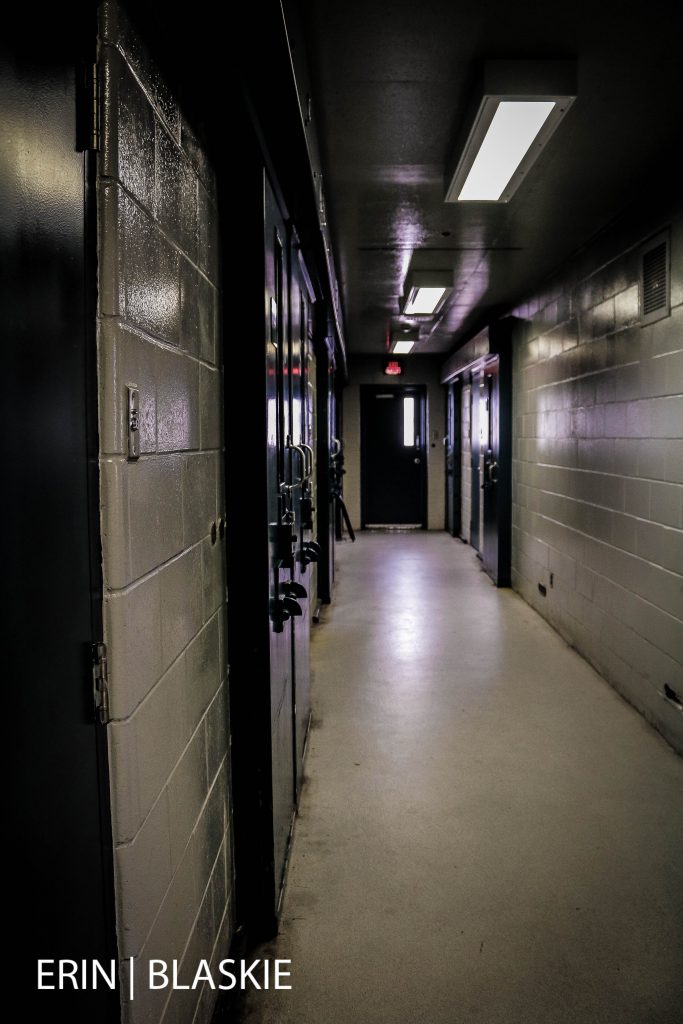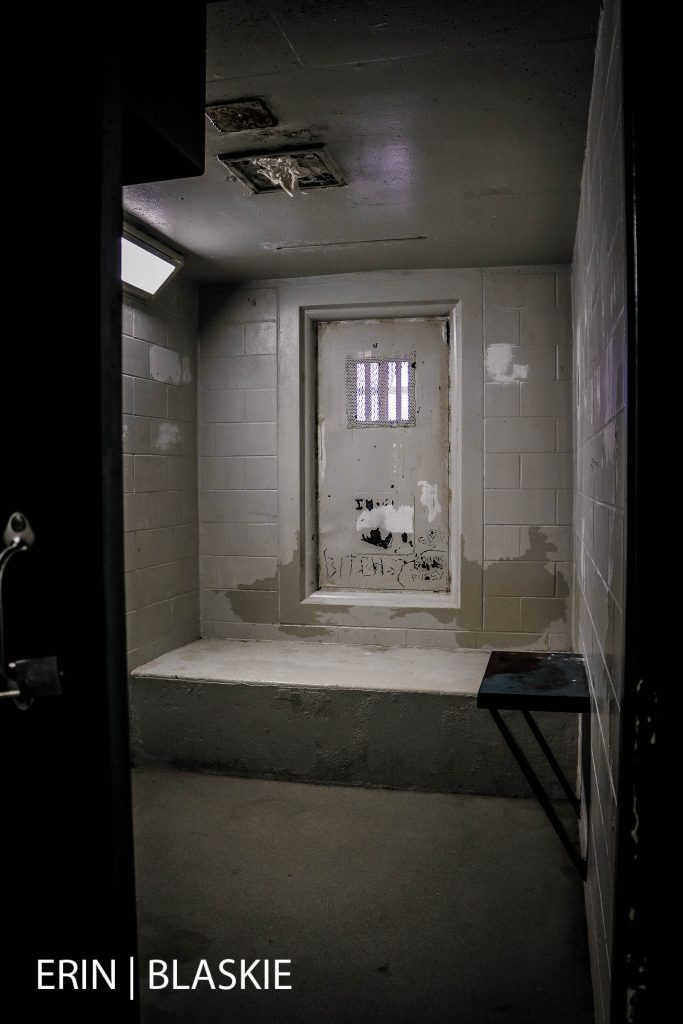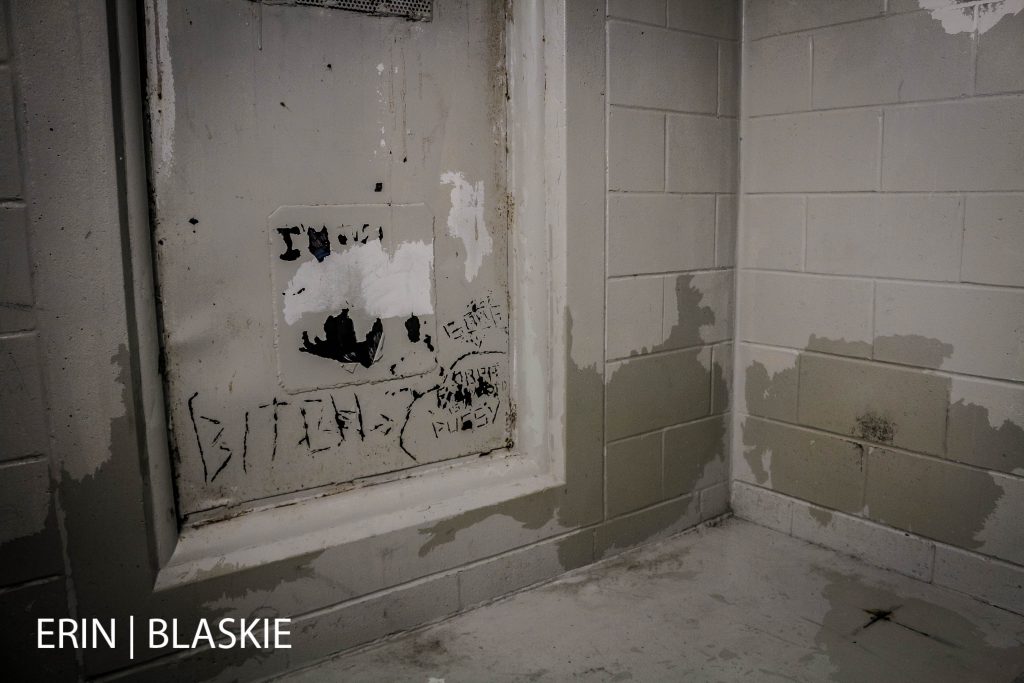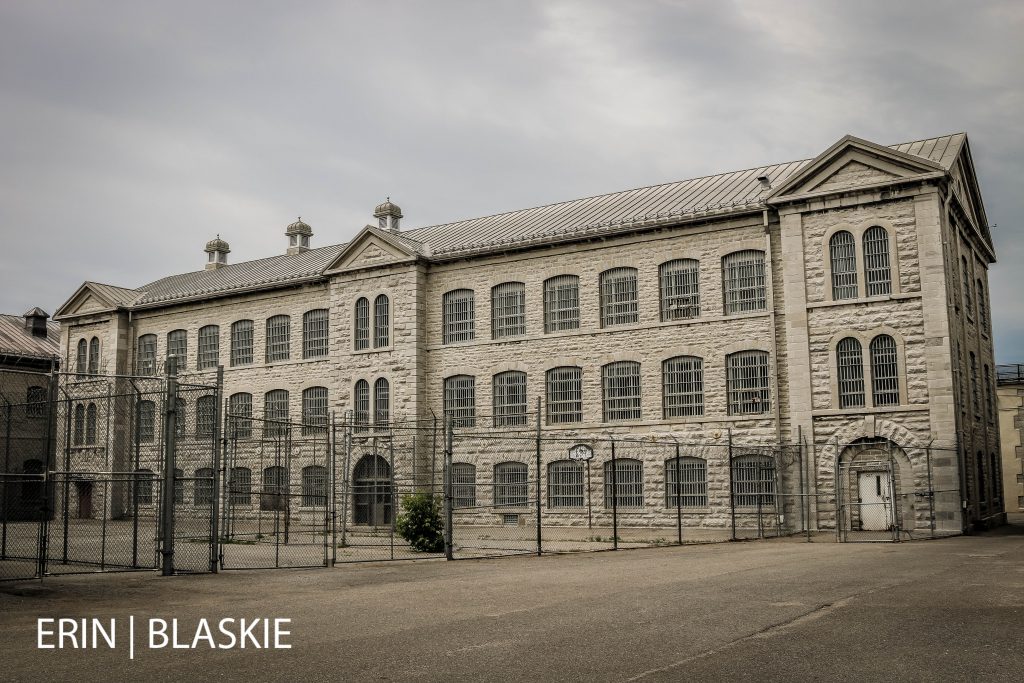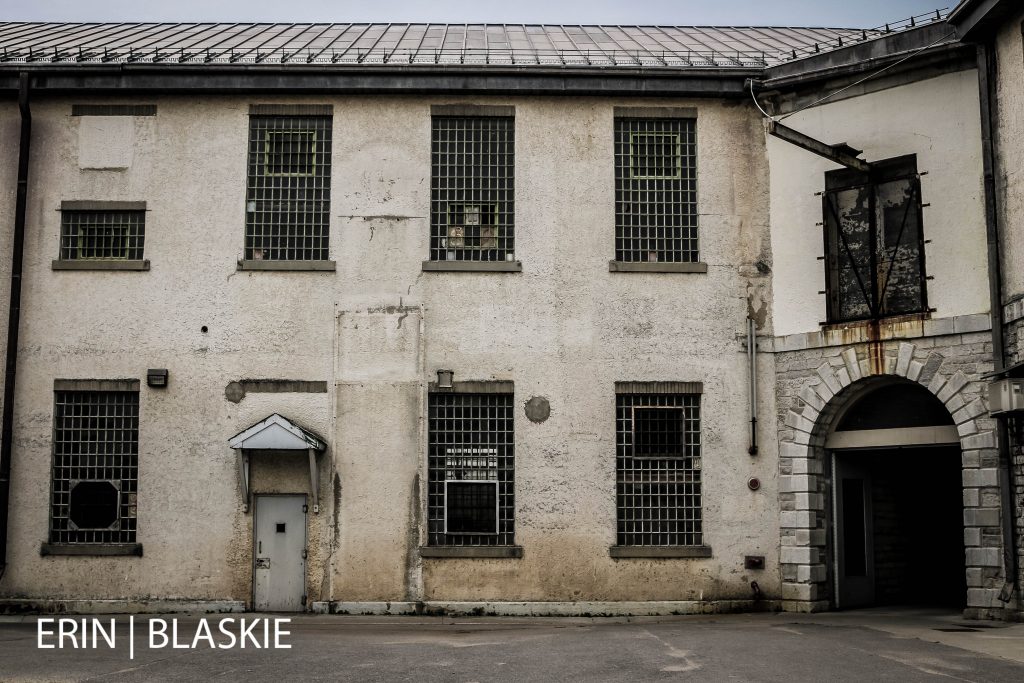 Another part of the prison that I loved getting to see was where they went to school and where they worked. This building had a machine shop, a paint shop, an auto body shop and a school, amongst a few other places where inmates could work. They produced real goods, mostly for government contracts, and were able to earn money to spend at the canteen.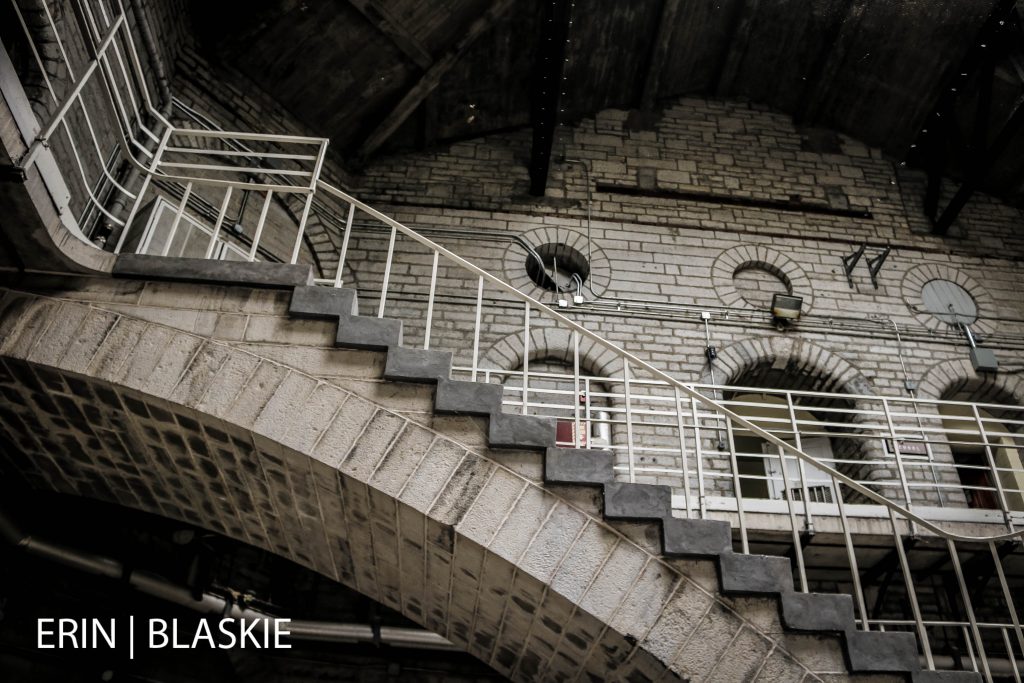 The prison yard was also interesting to see. Trying to imagine that piece of gravel and grass being your only place for leisure time was really tough. The guard we met here told us that they had the area set up with a basketball court, a baseball diamond, a running track and more. They'd organize sports and activities for the inmates and they were able to come out to the yard quite often — unless they were in segregation of course.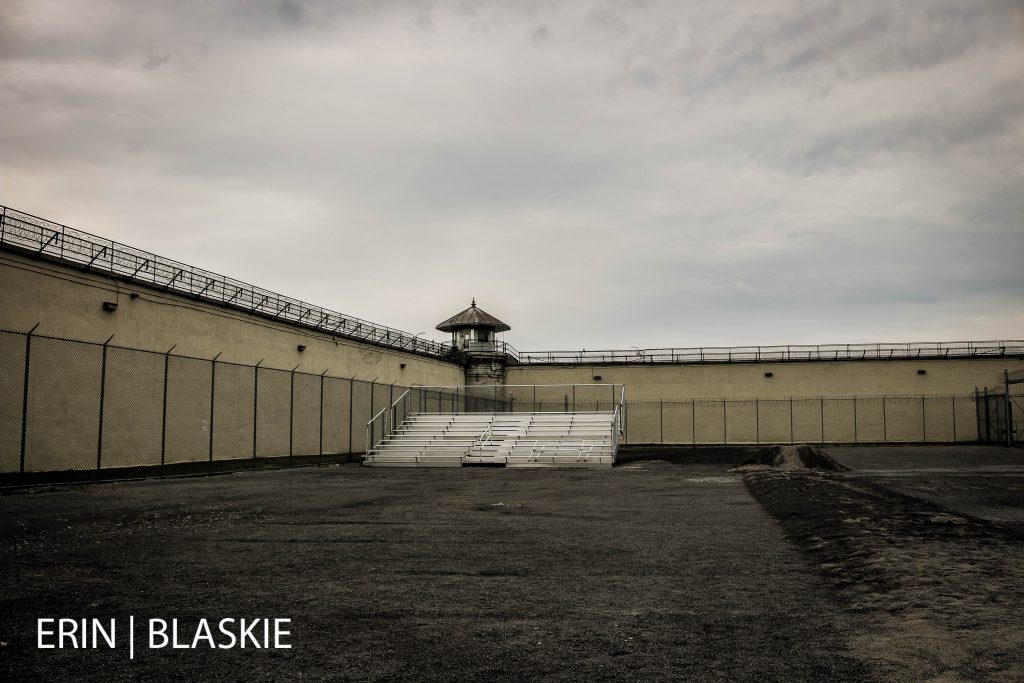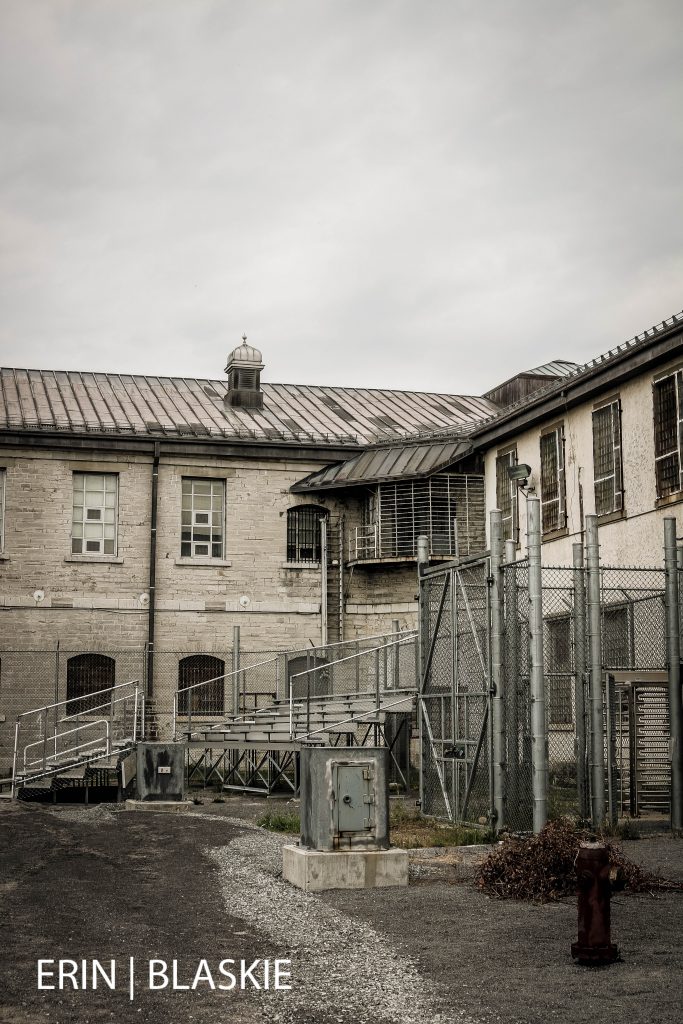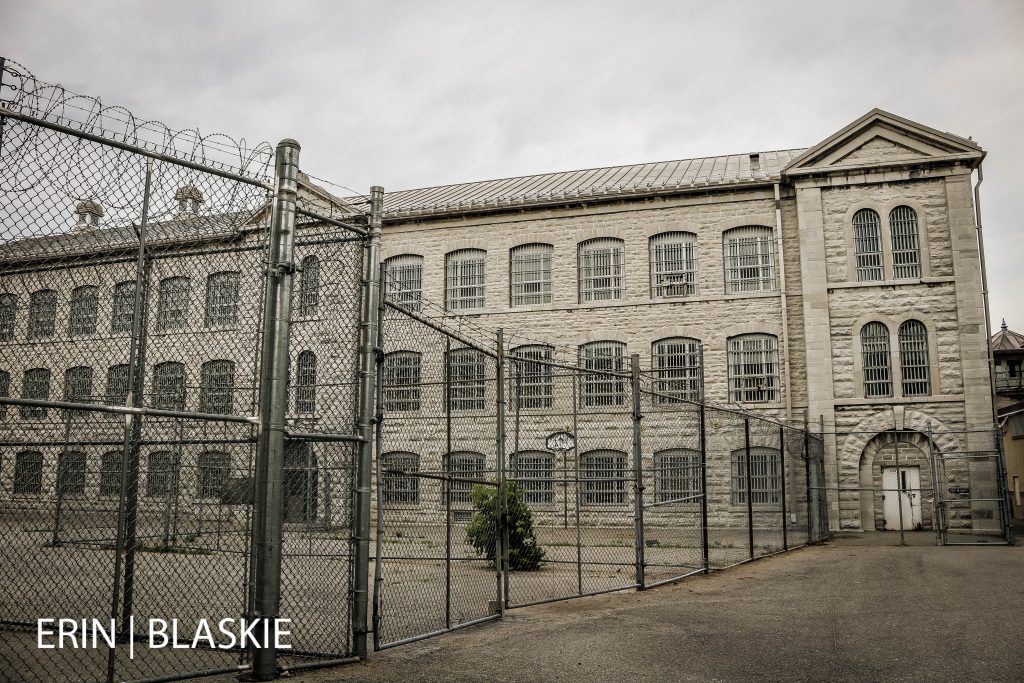 All in all, I learned a lot on the tour about prison life and getting to see the inside of one of the oldest prisons in Canada felt pretty special. I'd HIGHLY recommend this tour and book soon as they sell out very, very fast.