Earlier this week, I was fortunate enough to find myself behind the wheel of the 2016 Platinum Edition Ford Explorer for a one-week test drive. Given that we had an incredible, 4WD vehicle in the driveway, we decided to make the most of it and go explore.
We headed out to the Gatineau Hills to hike King Mountain, one of our favourite hiking trails in the Park. Unfortunately, we got there to find that some of the park trails don't open until May so we settled instead on trekking through the acreage that was open. Luckily, it was more than enough for my little wanderer.
Willow loves to hike… but don't keep that kid on a trail! The minute we're on a "boring" trail, her legs are sore but let her climb a "mountain" and she can adventure for days. The best part about this particular day was that we went to one of our favourite kid's shoe stores before heading out (it's in the Hazeldean Mall if you're curious!) and grabbed her some hikers. She kept showing me the soles of her shoes and asking, "Am I a real hiker now, momma?" to which I replied, "Only the best kind, kiddo."
I love spending the time outdoors with her and introducing her to the stuff of my childhood.
You see, my sister and I grew up in the country and spent every single day outside. We roamed the forest near our house alone and everything was our playground. The moss? A bed for our dolls. Tree bark? Paper. Pine cones? We went door-to-door selling them to the cottagers (take that store-bought potpourri!) For me to introduce Willow to the simple joys that nature presents feels surreal — like I'm pulling on the threads that made little-girl-Erin's life so magical.
It hits me hard, on days like this, that she's growing up and before I know it, will want to go off and explore the Universe on her own.
That she'll want to get on an airplane and backpack Europe with friends.
That she may want to fearlessly join a missionary experience and help people in a third-world country.
That she may want to live abroad and never sit still.
I'm okay with all of those things and I foster and nurture her sense of exploration as much as I possibly can… but it still hits me hard. My baby is growing up.
Exploration, adventure and fearlessness aren't the only things on my mind as we traverse the forest floor.
Growth creeps into my mind a lot, too.
Nothing is more apparent when you're in the depth of the woods in Spring. The sunshine hits the blades of grass and the plants that are striving to soak up the sunlight while they still can — before the vast trees above them hog the rays like someone pulling all of the covers to their side of the bed.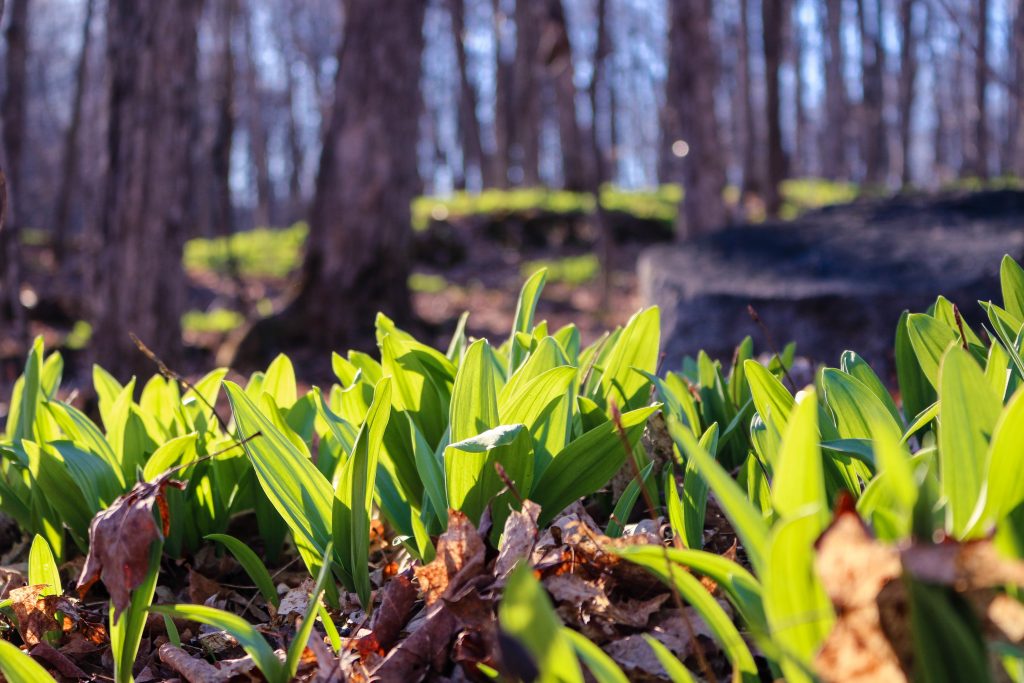 Growth. Everything is growing here.
The ground was emitting a strong smell of decay and at times, it smelled dense — the way someone smells when they've been working in a restaurant kitchen for eight hours. The rot was heavy and putrid. But even with the expulsion of this nasty scent, there was beauty… if you were willing to look for it.
I think back to the last twelve months of my own life and the word "growth" has reared its head in every facet of my being. I think about the lessons I've learned, the hardships I've faced, the celebrations, the joy, the love and the enormously incredible opportunity that I've been given by being gifted such a beautiful daughter to care for… and I realize that I, too, have grown like a tiny bud that is reaching up, up, up from the forest floor.
We laughed a lot during our hike. I find Willow fascinating. Her presence, her wit, her lightness. It's captivating. The depth in her eyes when she's thinking, the way she can go from pensive to silly in a heartbeat and the way in which everything she says catapults me into a state of awe. She's quite literally everything to me.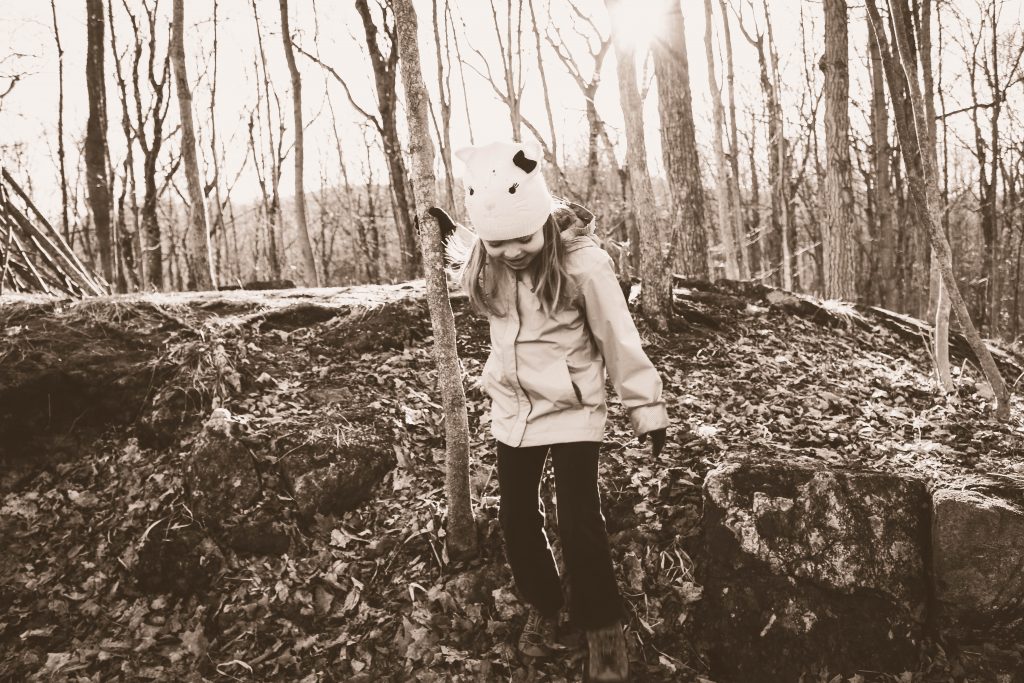 Fearless Travels, this space and why I share my stories of adventuring, is not just a blog for me. It's a reminder. A reminder that the world is out there to explore. That the troubles that exist between the walls of my house and the walls in my head are just that: walls. Obstacles that prevent me from seeing just how open, light and free the world truly is.
So, I get out now and explore it. I soak it up. I remind myself constantly that exploration and adventure are not just whimsical facets of life but absolutely necessary. It has brought me back and returned me home more times than I can count. The further I go, the closer I am to myself.
This post today isn't about a vehicle, it's not about a hike and it's not about Willow and I and the beautiful day we had together.
It's about you.
A gentle, loving reminder for you that whatever plagues you can be put off until tomorrow and today, today is a great day to go far. Explore. Adventure. Be fearless. Love. Let go. Live.
xoxo
* * *
Disclaimer because I believe in total transparency: Ford Canada and Carling Ford provided me with a test drive of the 2016 Platinum Edition Ford Explorer for one week. I was not compensated in any other way and all stories and opinions are my own.
The long and the short of my week with the Explorer is that it's a beautiful, roomy vehicle that would be perfect for a family of adventurers. The fuel economy on my Ford Fusion is much better than the Explorer but that makes sense when you're driving a 4WD vehicle with an EcoBoost engine that gives you the power as a V8 engine. Willow loved the in-seat entertainment and the moonroof. I loved the leather seats and the navigation system.
The vehicle inspired us to get out and explore the woods and the luxuries in the vehicle made us feel like we were doing the stuff we love in style. Big thanks to Ford Canada for letting us trial the vehicle and experience the Explorer. It was a perfect fit.