This past weekend, I hit the road and headed to CasinoRama in Rama, Ontario for some relaxation, skiing (first time in 20 years!) and fabulous food. One of my favourite things about getting out of my own city for the weekend is simply leaving everything else behind – responsibilities, work, technology. I unplug and let go to fully recharge my batteries.
The drive from Ottawa was just over four hours and the weather for the drive started out great. As we drove, we ended up hitting some rain, which made for an incredibly spooky drive through some backwoods territory but we survived and rolled in around 7pm.
We had a dinner reservation at the Simcoe Yard House Pub for 7:30pm, so we had just enough time to drop off our bags in our room and swing by the box office to grab our tickets for that evening's show. The room we stayed in was a king suite and my favourite part is the giant shower in the bathroom. It's big enough for two people (if you're into that… ha!) and there's a separate tub if you both want to relax separately. The fireplace in the room is also a fantastic touch.
The food at the pub was delicious and we both tried their signature drinks. We tried the perogies, the steak and twice baked potato and the quesadillas. Everything was amazing and the perfect cap to our road trip. We had just enough time to eat dinner before the show started at 9pm. The best part about CasinoRama is that everything is inside one building so moving between restaurants, the theatre, your room, etc. is seamless and easy.
The show that evening was Paul Zerdin, a ventriloquist who appeared on America's Got Talent.
I'll be honest, I went in with fairly low expectations as I wasn't sure that I'd find a ventriloquist funny but Paul vastly exceeded my expectations. His jokes were quite funny and his talents are endless. It was really quite something watching him make these puppets talk… after a short while, they almost became embodied with a soul and you nearly forgot they were puppets. It was a great show and I belly laughed quite a few times. As always, the theatre at CasinoRama provided an intimate and engaging experience.
After the show, we headed to The Firestarter Lounge to have a few drinks. It's always filled up post-show so it was the perfect place to unwind and be surrounded by people and chatter. A Caesar and a tequila shot later and the night was taking on a pretty good vibe.
Post-drinks, we wandered around the resort and headed toward the casino. I don't gamble a whole lot (although I do like the card game, Let It Ride) but I LOVE being in the casino surrounded by so much energy. There's a nice little bar in the centre of the casino, so we went there to have another drink. As I mentioned, I love that everything is in one place and when you walk between places, the lounge to the casino for example, there is so much to look at.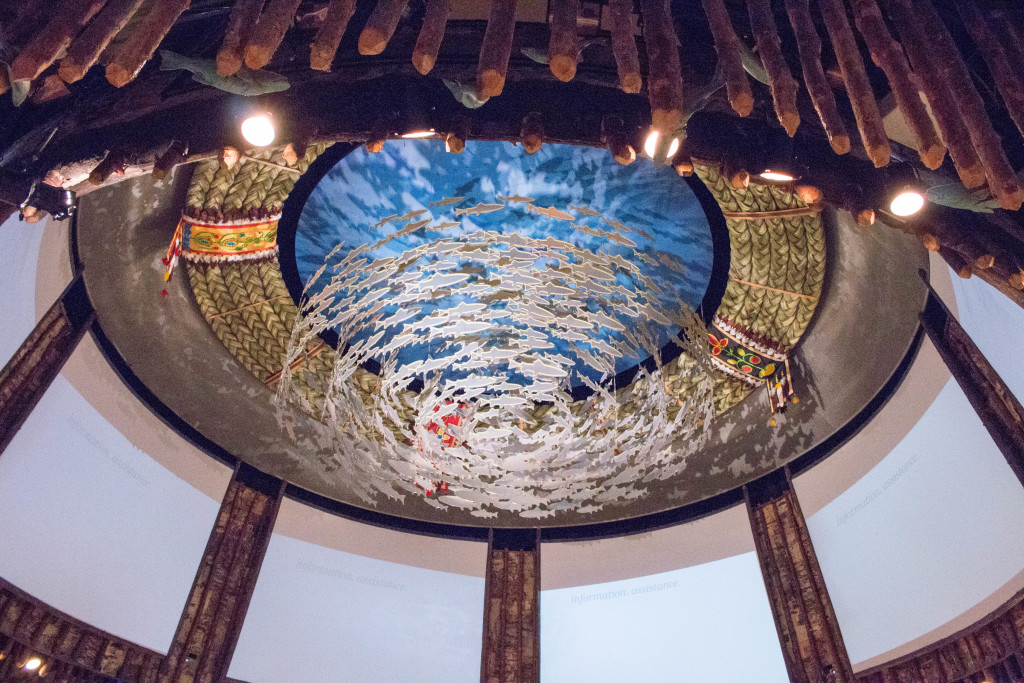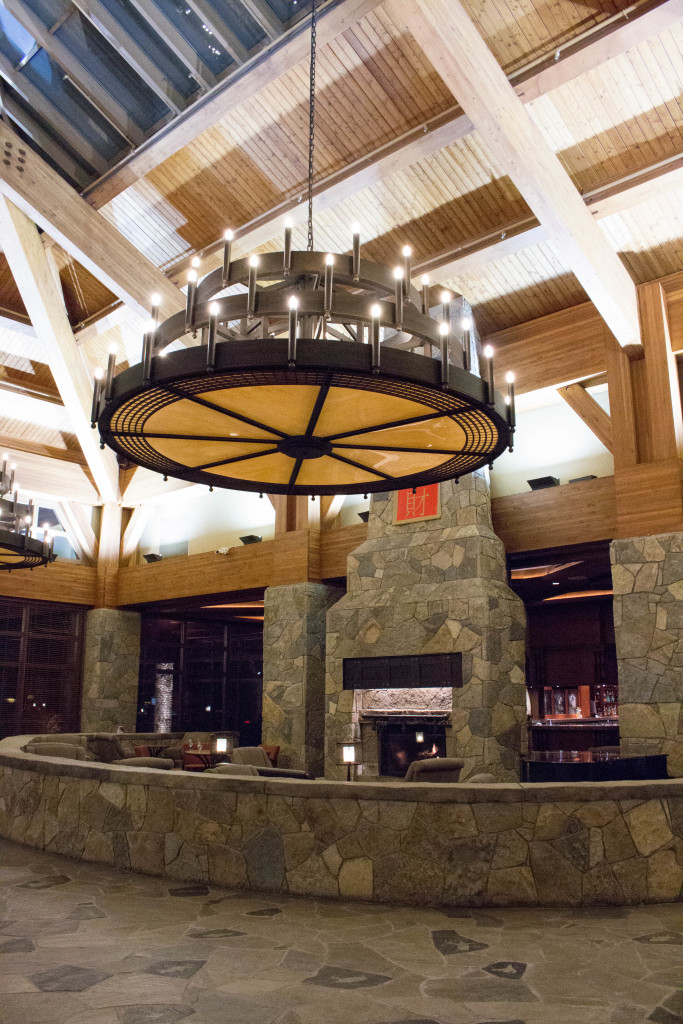 Not long after, we headed back to our room to prepare for our ski day at Mount St. Louis. I blogged about that over here.
After our ski day, we headed back to the hotel so that I could be at the spa for 5pm (I know, rough life…) We got back a bit early so we decided to go down to the spa area sooner so we could indulge in the steam rooms, sauna, hot tub and the pool. It was really relaxing, post-ski, to be in the warm water and letting the hard exercise of the day melt away.
My massage was incredible and I ended up falling asleep through the first part of it. It was so relaxing that I booked myself in for a Petite Facial the following morning. Their spa, Balance in Life, is both affordable and worth booking into during your stay.
We had an 8pm reservation at St. Germain's, which is by far my favourite restaurant at CasinoRama. The steakhouse is incredible and the food is near perfection. Let's just say that we spent the next two hours eating our faces off and practically rolled ourself out of there. And, since I'm now a St. Germain's expert, let me show you exactly what to order when you go.
#1 – The Signature Parmesan Chips
I can't even with these chips… and, so, you should just order them. Because they are quite literally amazing.
Don't those look amazing? Look at the size of the grated parmesan on top! Omg, so good.
Next up? This amazingness on a plate.
And, check out this incredible dish… It's the pan roasted "Coq Au Vin" with forrest mushrooms, cipollini onions, smoked bacon, chive-whipped potatoes in a Pinot Noir chicken jus. I could have lived on those mushrooms and the smoked bacon for the rest of my entire life.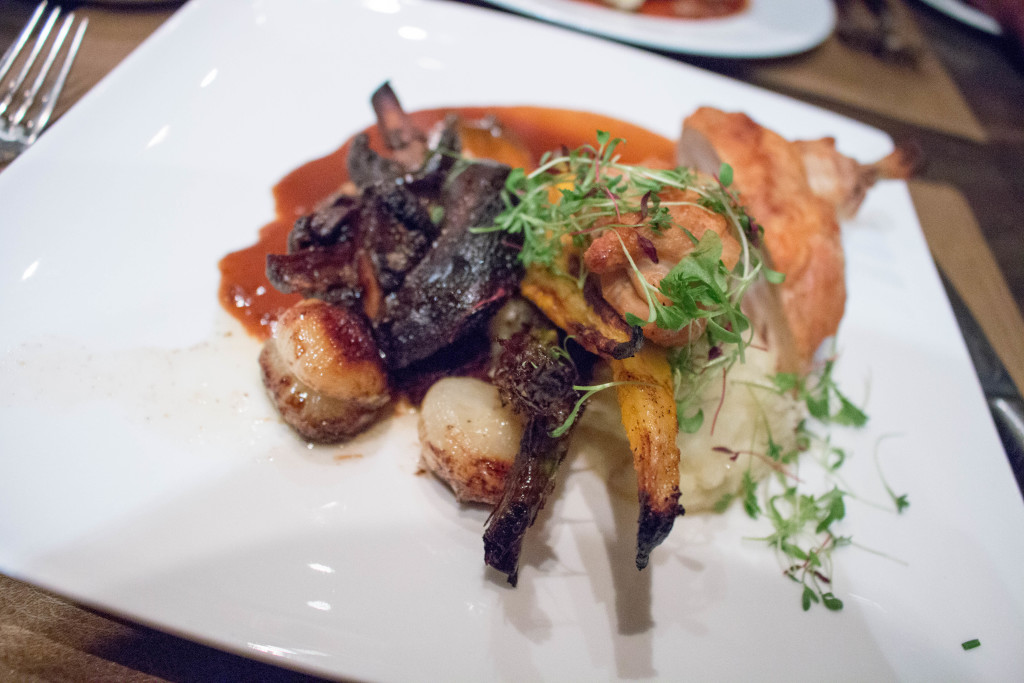 For dessert, we shared this caramel cheesecake and an espresso-style creme brûlée. On the side, we had double espressos with, my favourite thing, the brown sugar swirl stick. It is almost too pretty to stir into your espresso!
So, as you can see, our food coma was in full force. We ate until we couldn't eat a single bite more. It became one of the highlights of our weekend and we're still talking about how good the food was.
The next morning we woke to this delicious fruit and cheese plate in our room, which was the perfect thing to nibble on after a giant meal the night before, and a delicious pineapple dessert.
My facial, back at the spa, was so great and I highly recommend it. My skin is still glowing nearly a week later and my skin was so soft and hydrated (which in this winter weather is so crucial!) After the spa, we had brunch at The Weirs (oh my, try their apple + cranberry French toast… it's SO GOOD) before doing one last walk around the resort.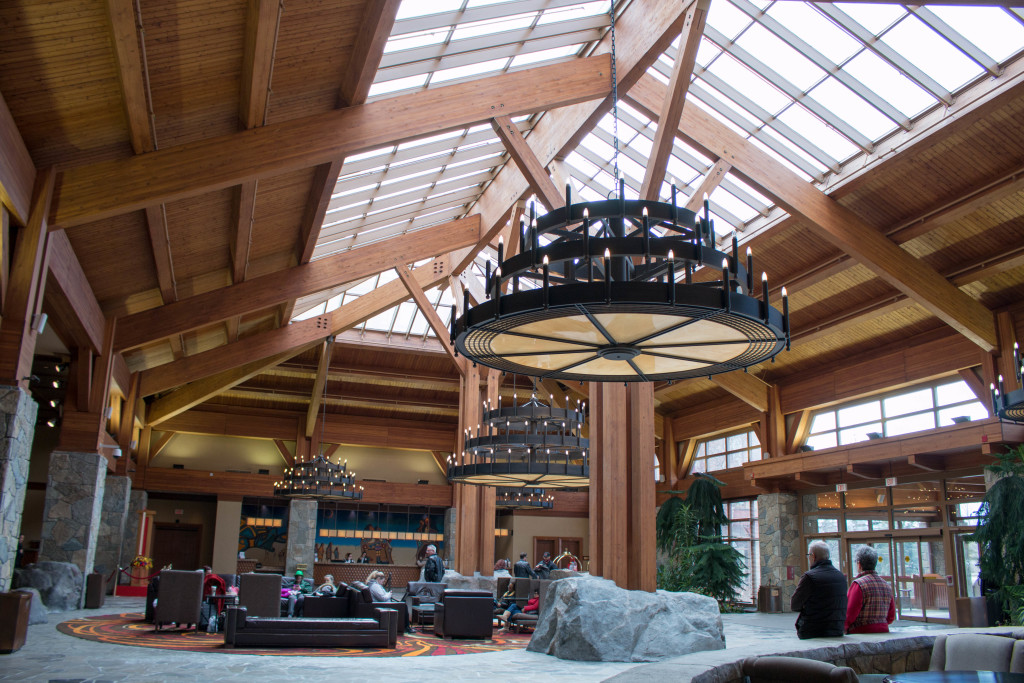 Our weekend at CasinoRama was amazing and I am so glad that I got to share it with someone who has never been there before. We both talked about how nice it is to be enclosed in one space and still have so many things at your disposal. You truly can have a different experience every time you visit and I would know as it's my third time there!
There's still time to check out their Ski & Stay package, too, which I highly recommend. It's a fantastic escape and you'll enjoy every moment of it – I promise! Thank you so much to CasinoRama, and its wonderful staff, for yet another incredible weekend. You're quickly becoming a go-to place for celebrating a life well-lived and I can't wait to return in the future.
xo
Oh and check out this beauty of a sunset on the drive home! It was amazing and I had to pull over to snap a photo.